The sun delivers more energy to Earth than the world could ever use in a year. So surely, it's time to harness the power of the sun to help sustainably heat our homes.
At Jewel Renewables, we have partnered with SRS Works. They are an award-winning, local Cleantech company that are world leaders in the renewable technology industry. Our partnership allows our team to offer customers the highest quality solar panels for their Hampshire and Surrey homes.
How Can Solar Panels Heat A Property?
Our solar panel uses innovative technology to capture, magnify and convert solar energy, which arrives in the form of heat and light, and convert it into useful energy. One of the biggest benefits of installing solar panels are how carbon-neutral they are.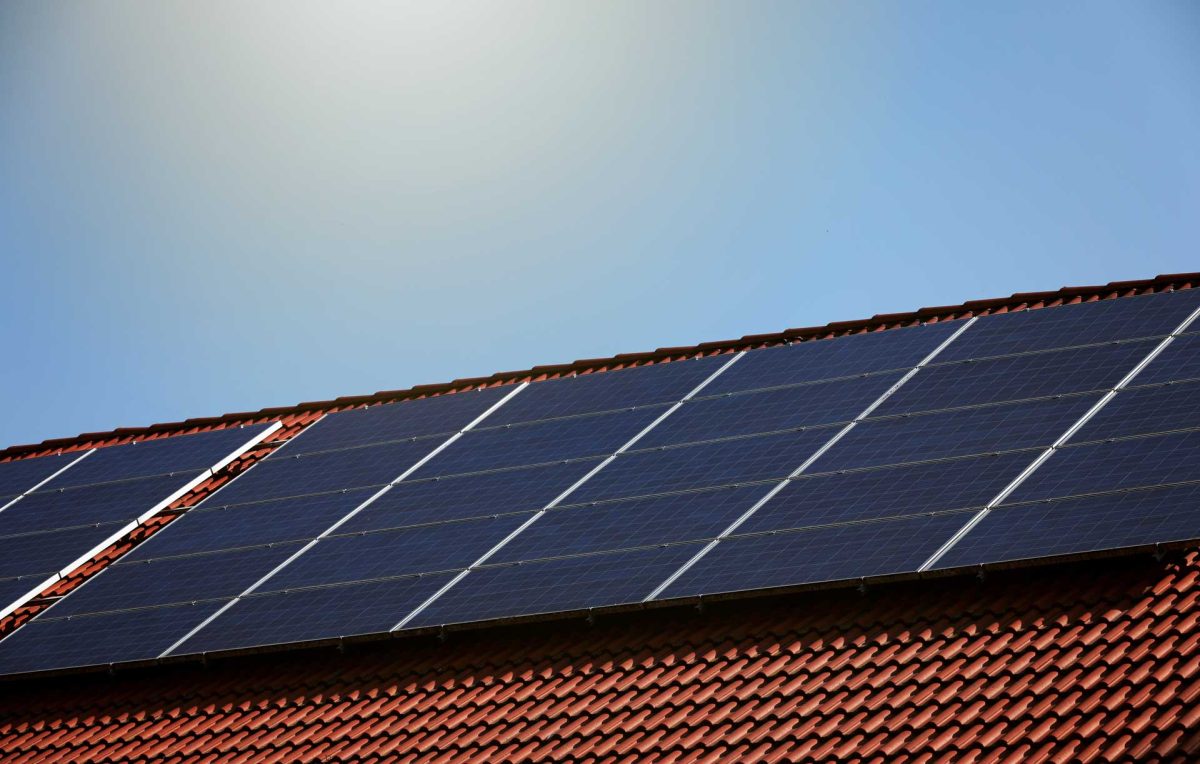 Solar panels are a fantastic way of generating clean energy without producing any carbon emissions. Heat your home with solar panels and lower your carbon footprint. If your building uses more energy from coal and gas sources, it generates more carbon emissions which can harm the atmosphere and lead to global warming.
You may think that the UK isn't sunny enough to justify investing in solar power. Thanks to the contemporary designs and high-quality engineering, our solar cells can generate electricity even in low light conditions. No matter how cloudy and wet it gets, you can still heat your home with our solar panels.
What Are Solar Panels?
Solar Photovoltaic (PV) panels can be installed on any style of roof. They use the energy from the sun to power a house, including electric radiators and heating systems. This electricity costs nothing to produce and is beneficial for the environment as no carbon is emitted during the process, unlike electricity acquired through a typical electricity provider.
Generally, these installations don't need planning permissions, but you will need to have a home assessed to ensure your property is suitable to have solar panels fitted. We will need to ensure your roof is strong enough to handle the weight of solar panels.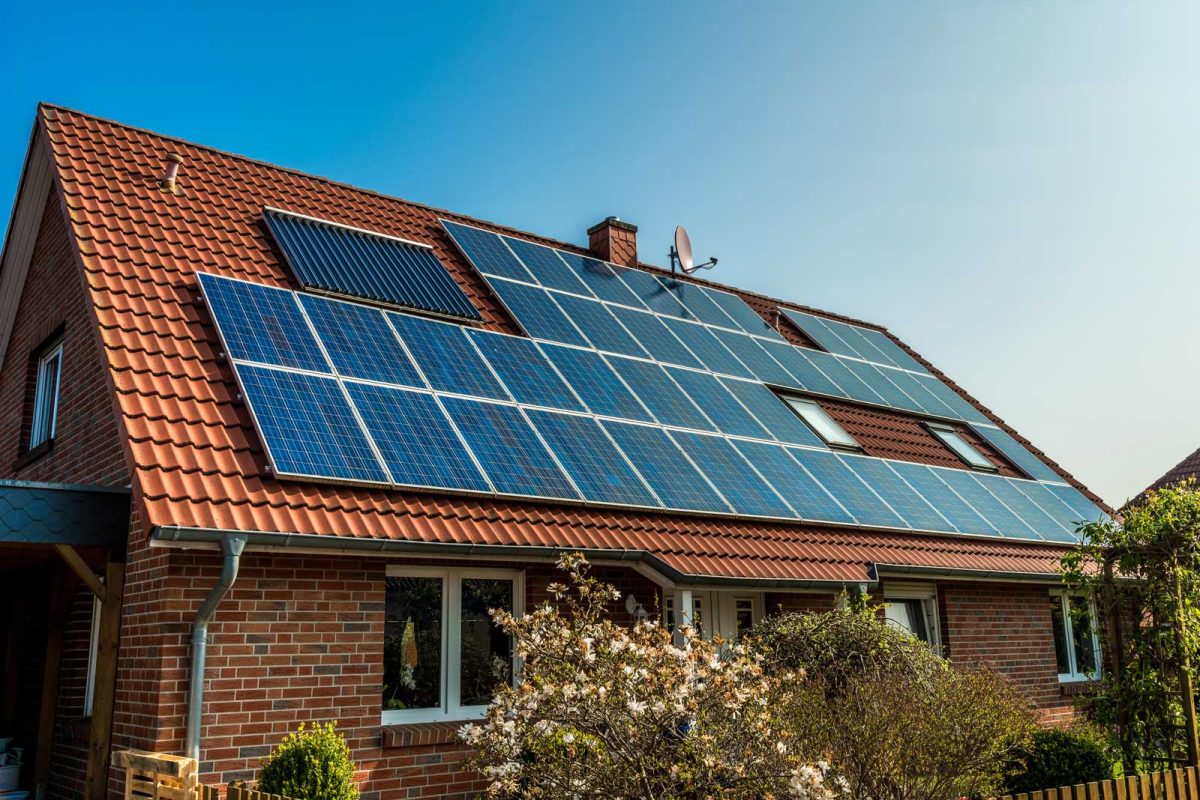 We recommend a south-facing roof, as this will generate the most energy but north-facing homes are also acceptable but not recommended. Although solar panels are the part of the system visible, lots of other concealed elements are included in the system.
The solar panels on the roof absorb the sunlight, but a solar inverter is also required to convert the output to an alternating current that is usable. Cabling, mounting, a tracking system and an integrated battery are all other elements that are required to be fitted to ensure the system runs as smoothly as possible.
How Can Solar Panels Heat My Home?
A solar inverter converts the direct current from the solar panel to an alternating current that powers electrical appliances in the home. This includes heating your home via electric radiators. Our inverters have a maximum efficiency of 97.3%, enabling you to harness the maximum amount of energy that your solar cells generate.
Electric radiators are connected to your mains electrical system and your solar panels, via the inverter, will generate green electricity to power them and heat your building. You can also use this energy for anything from running your washing machine, charging your phone and powering any other electric appliance.
A typical solar array (a collection of multiple solar panels) for an average-sized 3-bedroom house is 5kW. A 5kW solar array can generate as much as 20kWh on a bright, sunny day which will be more than enough to heat a space and leave enough electricity for other electrical appliances.
If you're using electric radiators throughout the home, it could also use solar panels to heat water. A lot of properties with electric heating have an immersion heater to offer them hot water, which could be supplemented by a solar water heating system.
A bank of solar thermal tubes is an efficient way to enjoy free heated water throughout a large part of the year, however, due to their size and cost, they may not be a viable option for every property.
Can I save money with solar heating?
The cost of living is continuously rising. The more the price of electric fuel and utilities rise, the more money you can save when installing one of our solar panels. By using solar panels, you could minimise your dependence on conventional energy sources and stop incurring a steep rise in heating bills.
To learn more about the benefits of our solar panels and how they can heat your home, please get in touch with us today. By using our online quoting engine, it has never been easier to get a tailored price on your new renewable energy solution.