Accredited Products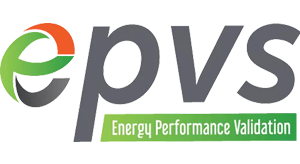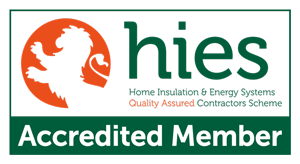 Key Features
Resilient Against the Elements
Our solar panels' cutting edge construction is adapted to British weather. The technology in our panels works well in severe weather and dim light.
01
Superior Yield
Don't worry about the size of your roof. You can generate as much energy for your Fleet house with one of our solar panel systems, as they are expertly designed to produce superior yields.
02
Unrivalled Performance
Your panels' lifespan is our top concern. This is why Jewel's solar panels come with anti LID and anti PID technologies to ensure their longevity and outstanding performance.
03
Modern Technology
We install solar panels with the most cutting edge technology so your home in Fleet can generate the most energy possible using fewer cells.
Preserve Your Cash
Running your home on solar energy can considerably lower your bills because you'll be producing your own electricity.
Make Easy Money
Energy waste is unnecessary. Any extra energy generated by your solar panels can be converted into cash using the National Grid.
Entirely Weatherproof
With Jewel's solar panels, the British weather is not an issue. Your new panels can prevail against even the toughest weather thanks to industry leading aluminium alloy frames.
Green Energy
Your Fleet home will run on clean, renewable energy when you add our solar panels to your roofing. Help fight the climate crisis by reducing your carbon footprint with Jewel.
Strong Model
We ensure that our panels are built to last using sturdy mountings made of stainless steel and aluminium.
How Do Solar Panels Produce Power?
Our outstanding solar panels are made to collect sunlight and transform it into energy that can run your Fleet property. A reaction occurs when natural light comes into contact with your panels' photovoltaic (PV) cells. As a result, a direct electrical current is generated and converted to an alternating domestic current using an inverter.
Jewel wants to transform your house into an eco friendly building. Solar panels can directly power your home, and the National Grid can turn any extra energy into revenue. There is still another approach to maximise the performance of your solar panels. You also store your produced energy and use it when you need it most with an energy storage device. Since you can store your energy and use it as needed for you and your household, you won't need to worry about peak usage hours.
With Jewel Renewables, we give residents in and around Fleet the resources they need to produce their own green electricity. You can manage your home's energy consumption and wave goodbye to those pricey energy providers. While using the renewable energy generated on your roof to power your home, you can unwind, knowing that you are saving daily and helping the environment.
You'll see a dramatic decrease in energy costs once you're in control of powering your home. Why not add extra panels and a storage system to make your home dependent on sufficient solar energy? You can say your final goodbyes to those energy providers today.
Your home's energy needs shouldn't break the bank. At Jewel Renewables, we are committed to providing Fleet residents with cost effective, ecologically responsible electricity. In the UK, most energy suppliers and buildings rely on non renewable energy, which greatly increases the amount of damaging carbon emissions. There is no reason to rely on these companies when there are sustainable alternatives available, such as installing solar panels that provide clean energy.
We can turn your house into a green and carbon neutral home when you work directly with Jewel – since we've managed to develop our solar panels to be as green as possible. We purposefully use recyclable materials to construct our panels to ensure a continually green life cycle. Additionally, because your solar panels don't emit greenhouse gases, you can relax comfortably with the lights on.
We are proud of how our high quality, long lasting, and energy efficient solar panels have improved Fleet properties. We guarantee that our customers will receive nothing less than the best and most cutting edge designs available, thanks to our partnerships with reputable and sector leading suppliers. We are confident that your panels will alter your home and operate efficiently for many years.
Start your eco journey with Jewel Renewables today, and get a free online quote! For instant answers to your queries, contact our team at 01252 939 597 or use our online contact form.
As well as Fleet, Jewel Renewables is proud to be a local provider of solar panels across the following areas:
| | | |
| --- | --- | --- |
| Guildford | Woking | Aldershot |
| Ascot | Sunningdale | Richmond |
| Twickenham | Kingston | Godalming |
| Weybridge | Surbiton | Walton-on-Thames |
| Windsor | Camberley | Chertsey |
| Horsell | Staines | Fleet |
| Farnborough | Hurtmore | Liphook |
| Addlestone | Ash Vale | Bisley |
| Lightwater | Farncombe | Wokingham |
Contact Our Expert Team
Get bespoke solar panels for your Fleet home! Contact our expert team to find out more or if you have any enquiries.
Solar Panel Prices Fleet
Start your free solar panel quote online today.